The latest sneaker cleaning and care company to enter the market SNEAKERS ER have done so as sneaker addicts and years of experience of shoe restoration and retail. With the market already host to various companies Rob and Alan formed SNEAKERS ER as a one stop shop for shoe care and restoration products.
We sat down with Rob to discuss how they got started and what more they have planned for the future.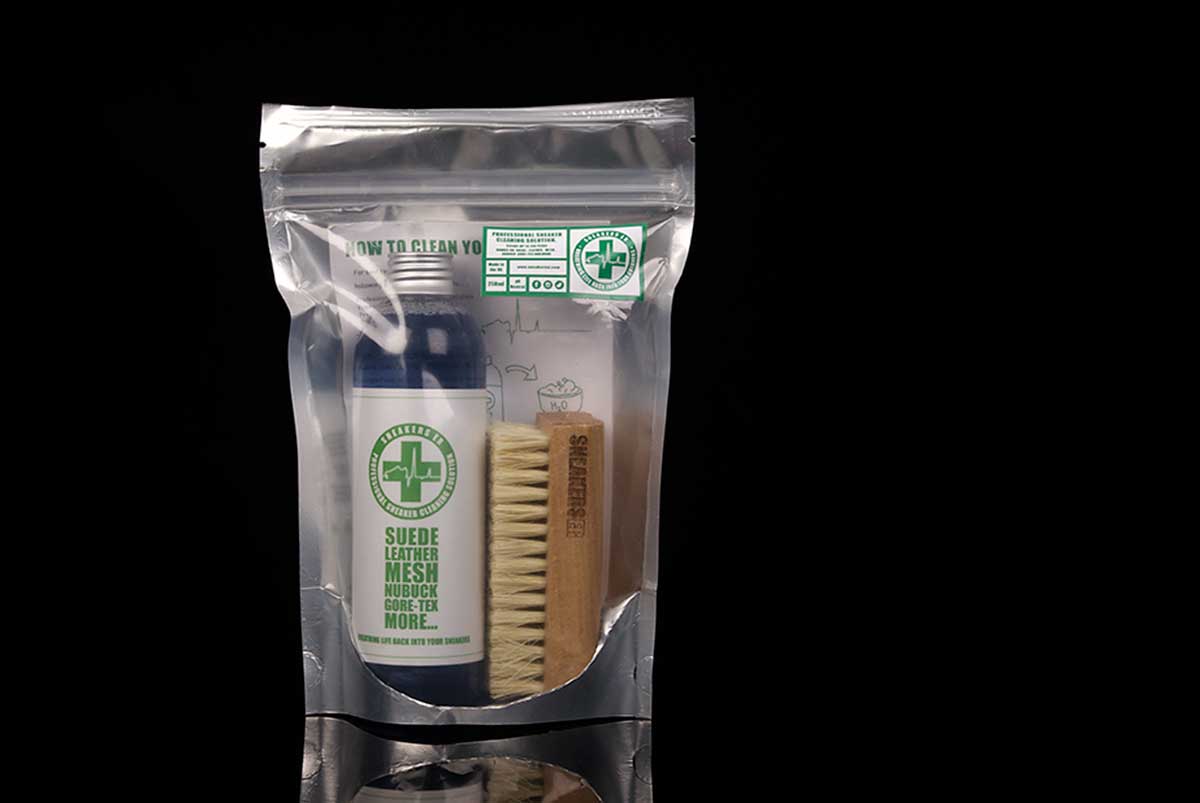 After being well known for trainer repairs and restorations, was it a logical step to start SNEAKERS ER to provide the products to allow people to do it themselves?
I suppose in some ways it was a natural progression to bring SNEAKERS ER products to the market. For a number of years Alan has been importing a whole host of custom dyes, paints and other sneaker-care related products. We would often sit for hours at a time discussing what products the market lacked and how we would do things differently. With him already involved in retail and my years of experience restoring & refurbishing kicks it seemed the perfect time to launch our very own brand.
Was there a moment which lead you to go from doing repairs and restorations to starting the business?
Not really no, we just got to a point in 2014 where we basically said "it's now or never!" A lot of people told us we wouldn't be able to break into the market as there is a strong dominance from a couple of other brands….but for every one person that tried to tell us this, there was another dozen or so were encouraging us to launch the brand. The rest is now history I suppose.
There are various companies that sell cleaners, protectors and colour mediums; but was it key to have SNEAKERS ER provide them all in a one-stop-shop place?
Many of the products needed to successfully clean or customise sneakers can be found fairly easily in all sorts of places, but it often means two or three orders from different stores. We created a web store that takes the hassle out of that. Take our Midsole paint as an example, we researched and use four different components to ensure maximum flexibility. The paint comes pre-mixed with our specific percentages of each component ingredient developed over time. We'd like to think that we have certainly simplified things a lot for our customers by bringing this type of product to one web store.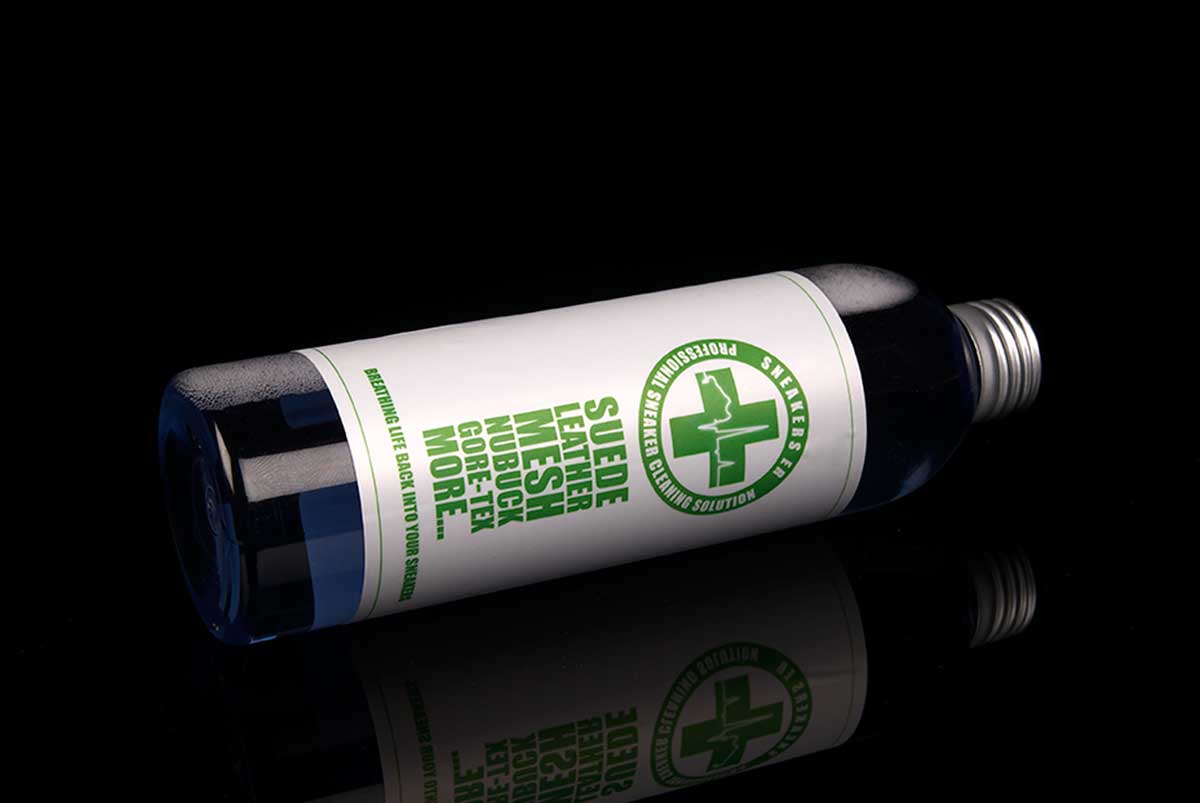 As you're independent and directly hands-on, does it allow you to offer a more personal service and experience?
Definitely! We're sneaker obsessives ourselves just like our customers and we are fiercely proud of what we have brought to market. We love talking about SNEAKERS ER giving out handy tips via PMs etc. It benefits everyone for us to be direct and approachable. Our customers get the very best advice we can give and we see our product being used as it should and which in turn we then see the incredible results shared on all the social media platforms.
How long did it take to develop to various products you have on offer and did you improve on existing products you used previously?
Coming from a design & retail background we knew there would be months upon months of trial & error on all factors, whether it be cleaning formulas, paint mixes, labels, packaging, it all needed to be done. In total it was actually over 2 years to get the brand launched, working hard alongside industry professionals with 25 years experience in making such liquid cleaners. Perhaps we could have got it sooner to market by cutting a corner or two but that's not in our nature. SNEAKERS ER had to be perfect, it had to represent the blood sweat and tears we had put into it for the past 24 months, otherwise what's the point!? We believe we have created the best Sneaker cleaner available on the market today, and if the feedback we receive daily is to be taken into account, many of our customers think the same too.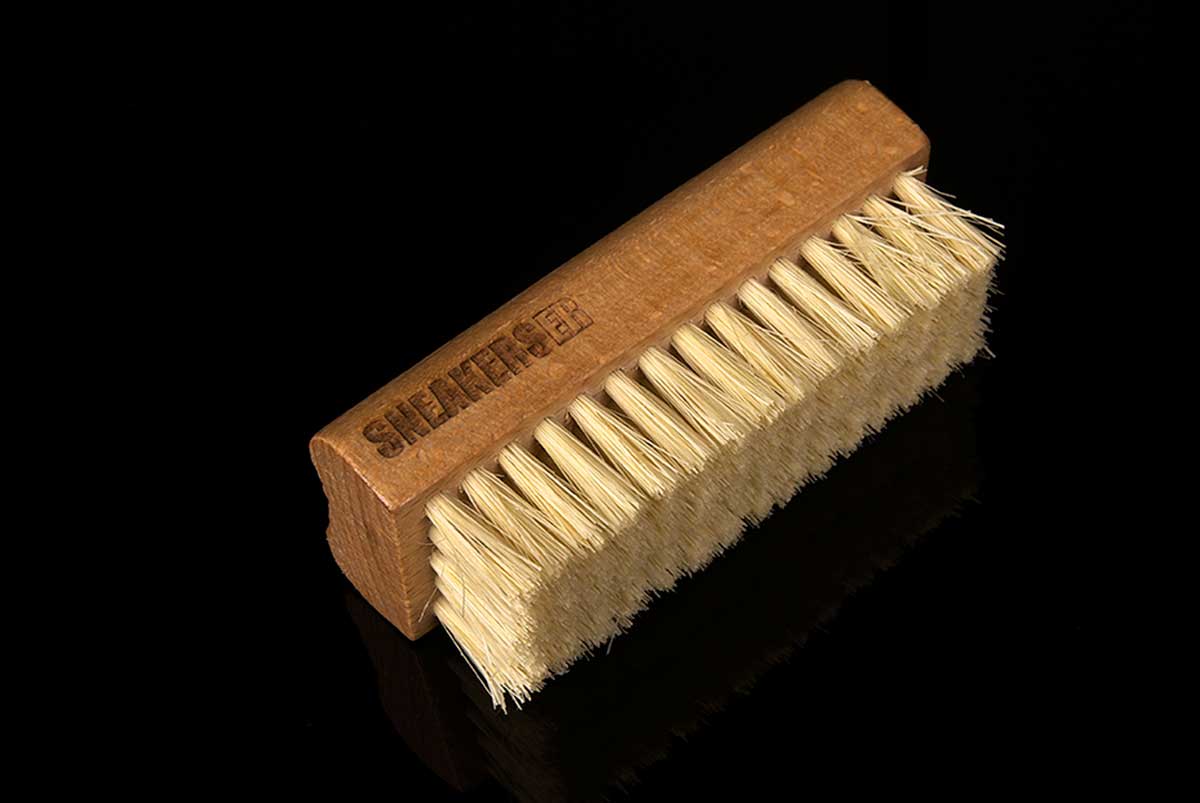 With various companies and brands selling a range of cleaners, protectors and related goods, how do you differentiate yourselves to be unique?
Our products are based on knowledge. Years upon years of it. If you follow either of us on any social platforms, you'll see very little "hype", virtually none infact. We don't dig that, and never have. Perhaps it's a West of Scotland mentality, if you get too far up yourself you'll tend to be brought back down to earth with a hard bump. Hence why you won't see "limited this & limited that" plastered over any of our product. What you'll get is an honest brand with a product we've worked bloody tirelessly on to get right. Try us, judge for yourselves.
Are there any other products you're working on for the future?
Yes, we are endlessly developing and working alongside established brands to bring new products to market. Our protector due out later this year should create a bit of a stir……. 
Cheers and thanks for the support!
Rob  
You can visit their webstore here SNEAKERS ER
Text: Professor B
Photography: Staff