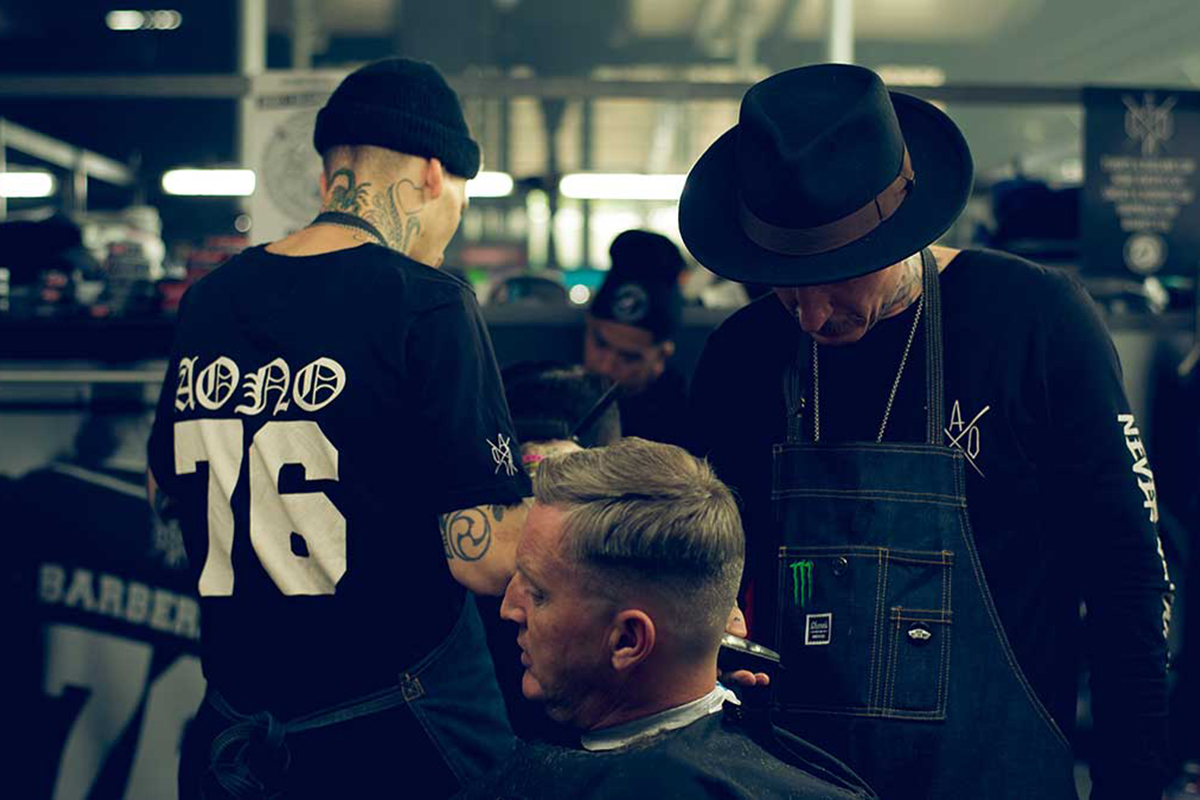 AONO (Always Outnumbered Never Outgunned) is an independent UK clothing brand from Brighton, that pays homage and takes inspiration from the barber and tattoo lifestyle the area is famously known for. Founded by Paul Hewitt in 2011 out of his love for streetwear, with deep roots in the tattoo and barber industry, they strive every year to stay true to their lifestyle.
Paul is a veteran to the industry, and a brand ambassador for recognised labels such as Vans, Dickies and Upper Cut Deluxe. For Spring/Summer 2015 they present a collection of streetwear staples; including Baseball Jersey's, sweatshirts, hoody's and t-shirts. The range is heavily monochrome, with the addition of camo prints and scripted lettering. Throughout the collection they've raised the bar while staying true to the brand's ethos and identity.
In the relatively short time they've gained a good following and are ben worn my recognised individuals, so they're definitely one to watch out for. Their new collection can be purchased from the website, where they also have a list to local stockists.
TEXT: Professor B