Tennis shoes in all their shapes, colours, forms and variations are nothing new. For as long as people have been hitting a furry ball over a net with a racket, they've needed suitable footwear to do so. They were designed, manufactured and worn for their performance capabilities, but as the athletes that wore them gained notable reputations the footwear they sported made their way to be lifestyle shoes worn by the masses.
Several original shoes from as far back as the 1960's get regular re-issues as their timeless appeal gets picked by consumers, both old and new. You'll now see some of the most iconic Tennis shoes getting collaborations and special editions due to their style and versatility.
PUMA have been producing purpose made Tennis shoes for longer than some may realise. Over the years they've also endorsed some of the most famous and successful players; from Guillermo Villas, Martina Navratilova, Boris Becker and others. Although they don't currently make any performance Tennis shoes, over the years they were at the forefront of new models and introducing new ideas.
We've scoured high and low to collate a selection of PUMA Tennis shoes than span back over 50 years. Some will be easily recognisable and others will likely never have been seen before. As Tennis shoes start to make a comeback we look at their variations and how they've changed (or remained the same) over the years.
The most obvious thing to notice from original Tennis shoes is that they're always predominately white. The uniform guidelines restricted the use of colour or patterns to players clothing or shoes. Wimbledon still to this day doesn't allow players to wear anything apart from white.
Throughout their time PUMA introduced numerous details which it used on their shoes. All of which improved their performance and functionality. From the materials of the uppers, to the inner-sole used, composition and tred of the outer-sole or the forms while on foot; each piece was selected for a reason.
Images: Errol
Text: Professor B
This is arguably PUMA's most rare Tennis shoe. Dating back to the early 1960's, it's the signature shoe of Tennis pro Wilhelm Bungert. Approximately 50 years old and still in good condition, they came at a time when the Tennis shoe market was virtually non-existent.
Following his success in 1962 Wilhelm was given the opportunity to have his own shoe. Very few were ever made and shortly after he got picked up by another sportswear company. Taking this in to consideration they're a very rare article that most would never have laid eyes on before.
To look at, they don't seem that they would be the most comfortable shoes to be running back and forth across the court in, but 50 years ago the possibilities in shoe production didn't stretch the distances they did in the years to follow. The chunky sole is very similar to that of the Clyde, apart from their zigzag sole design. Given their age, it's highly likely they were made in the same West Germany factories.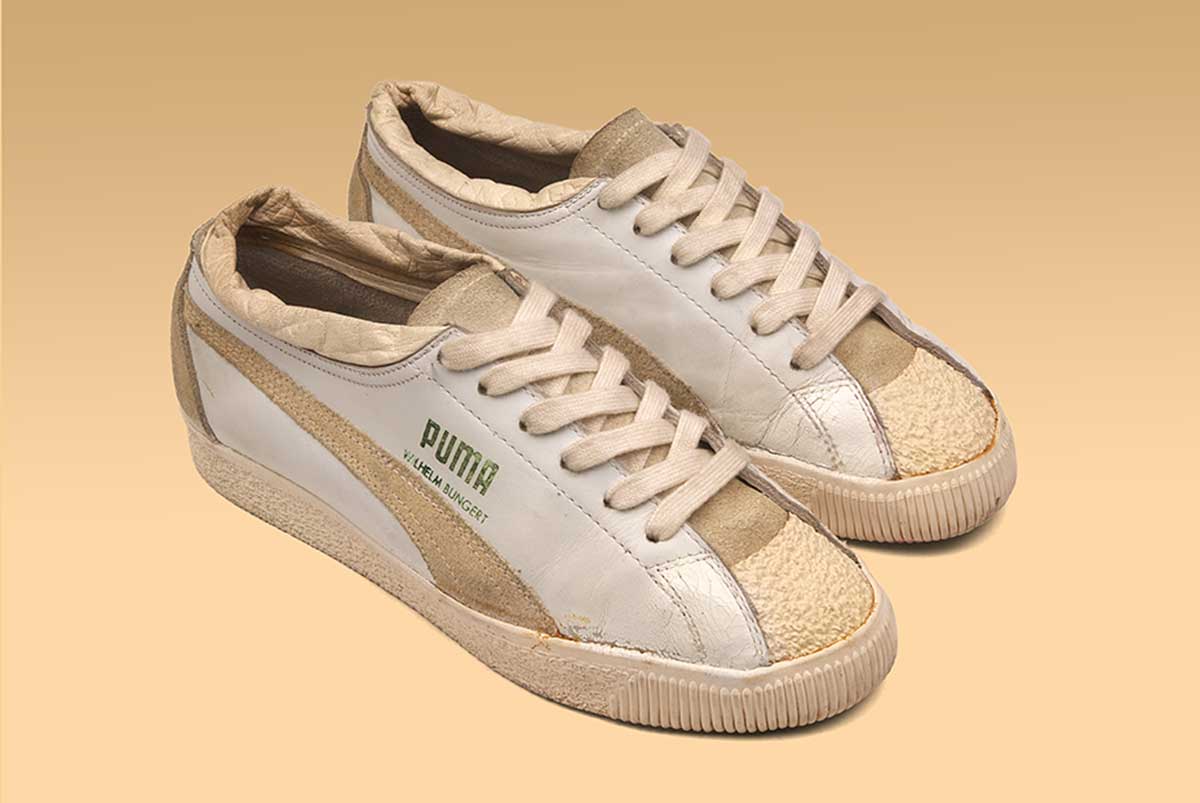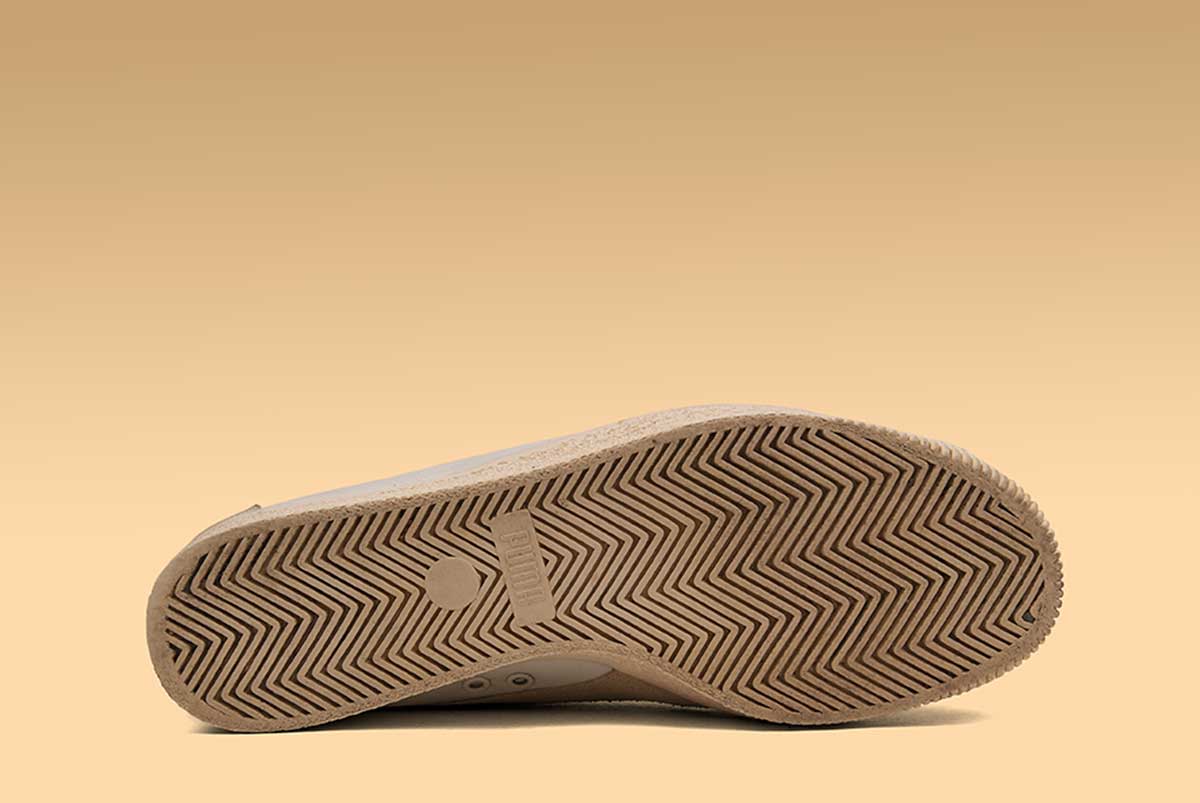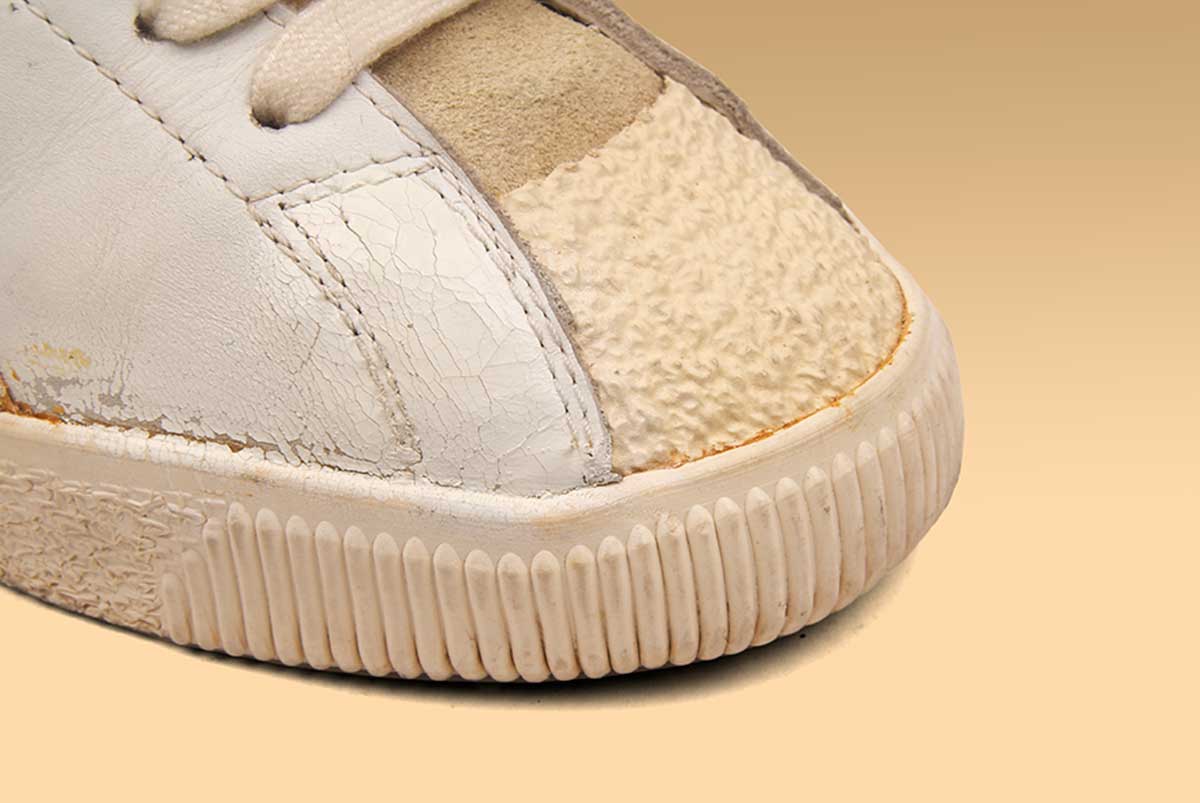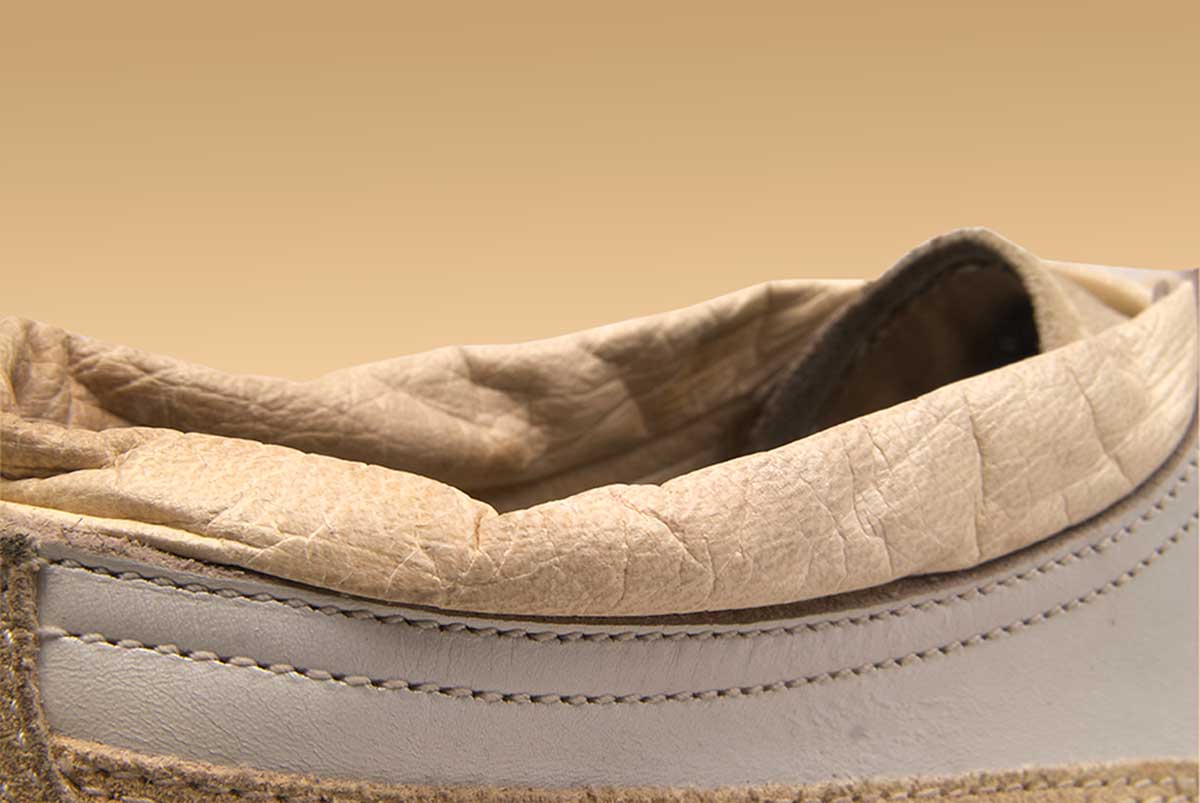 Tennis is a sport played on multiple surfaces, so it stands to reason that there should be appropriate footwear that each playing surface offers. That's where the PUMA Te-Ku's come in to the scene.The abbreviation is for Tennis & Kunstrasen, which translates to Tennis & Artificial Grass or Astroturf.
The striking feature of shoe is their totally smooth outer-sole. This would've allowed the player to slide across the slick ground to return those far to stretch shots. Unlike other models, they have a fully suede upper and even have a strip across the front of the shoe. Progress was also made with inner-soles, as by the time these came out they used a terry-towelling material which would have improved with reducing the player's perspiration.
There were a few different early version; this one made in West Germany and a very similar pair shortly after from Yugoslavia. A few years later the Te-Ku 80 arrived, and that was the last time it was seen until the mid-2000's when it was re-issued in a few different colourways. Although it was good to see its return, it wasn't a true representation of the originals.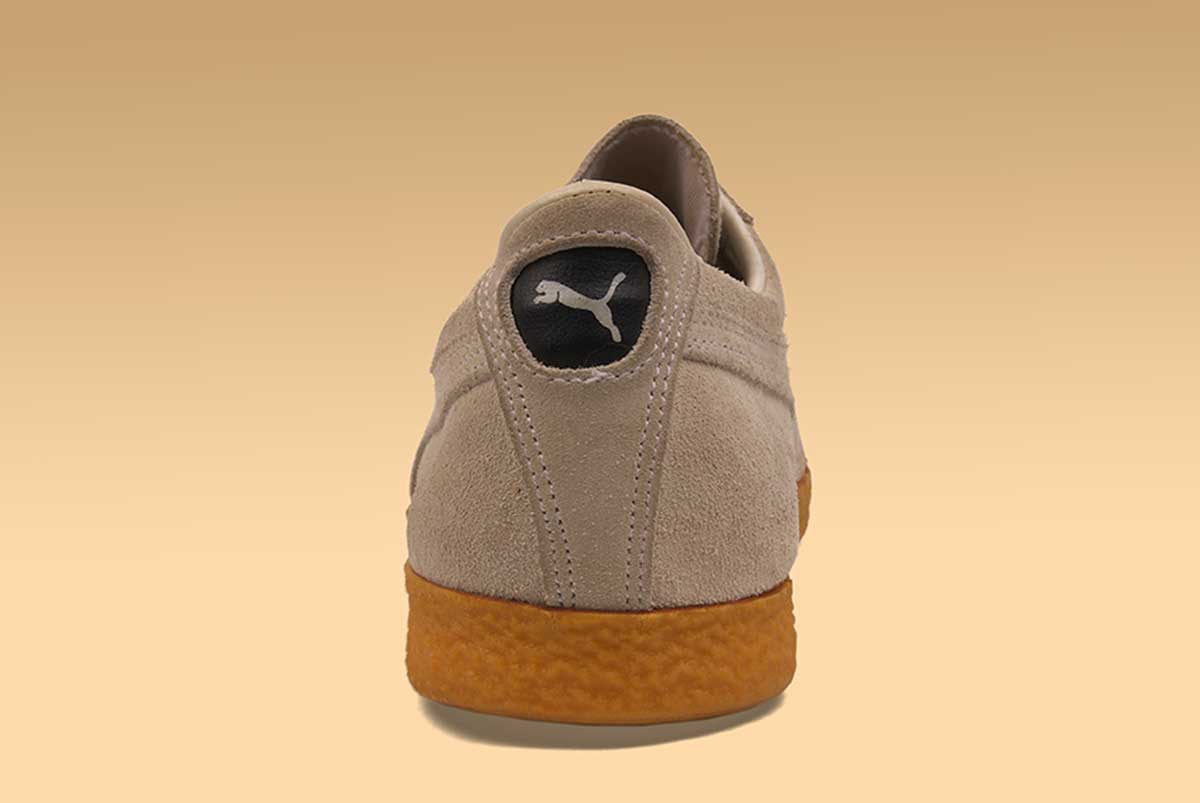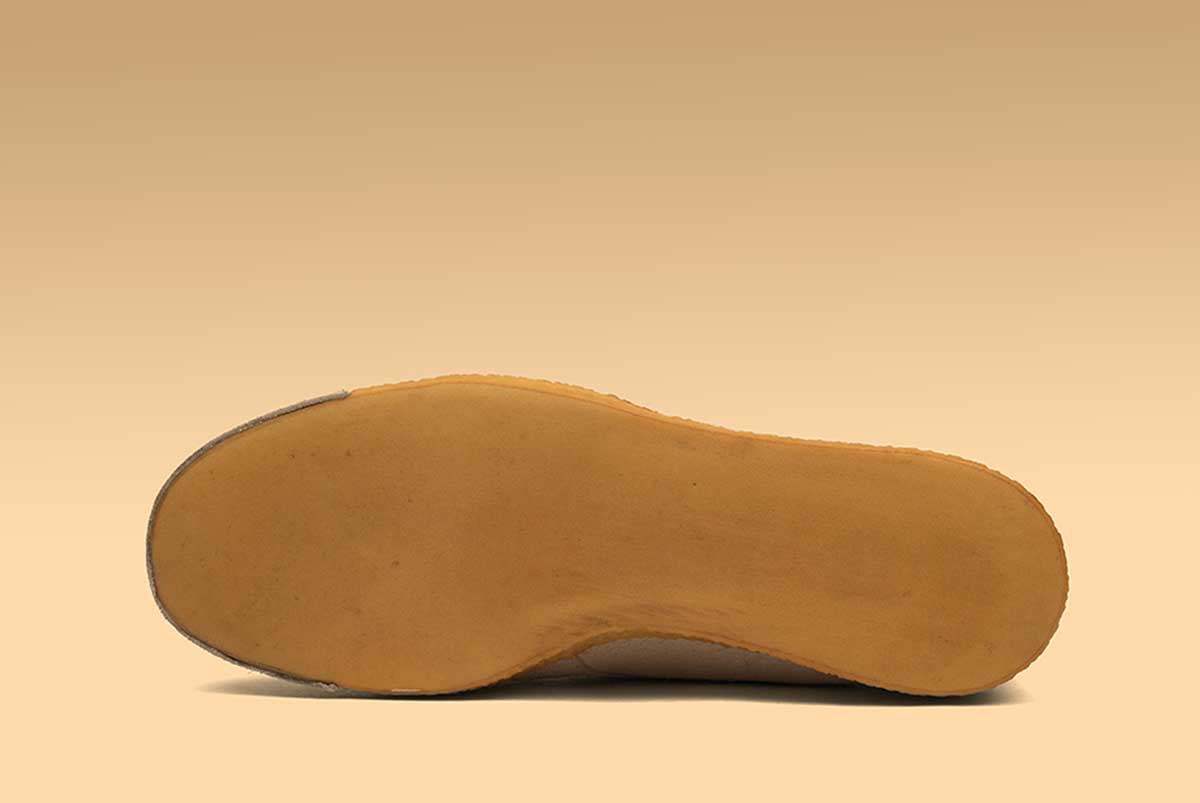 During their time of manufacturing in Yugoslavia, PUMA made a collection of different Tennis shoes. As the market grew, production improved and the sport gained more stars, PUMA capitalised on that fact. In the 1970's they endorsed female German star Sylvia Hanika. There aren't many sportswomen to get their own signature shoes, but this was one of them and it came approximately 40 years ago.
As one of the early female stars given their own shoe, that fact wasn't hidden as it featured her picture across the tongue and scripted signature along on the side. The shoe had a slimmer profile than others, with the lace-stay panel continuing all the way to the front. Like others, the inner-sole used was from terry-towelling. At this time it also saw the introduction of the PUMA-Star sole. It was a sole developed and used on Tennis models only.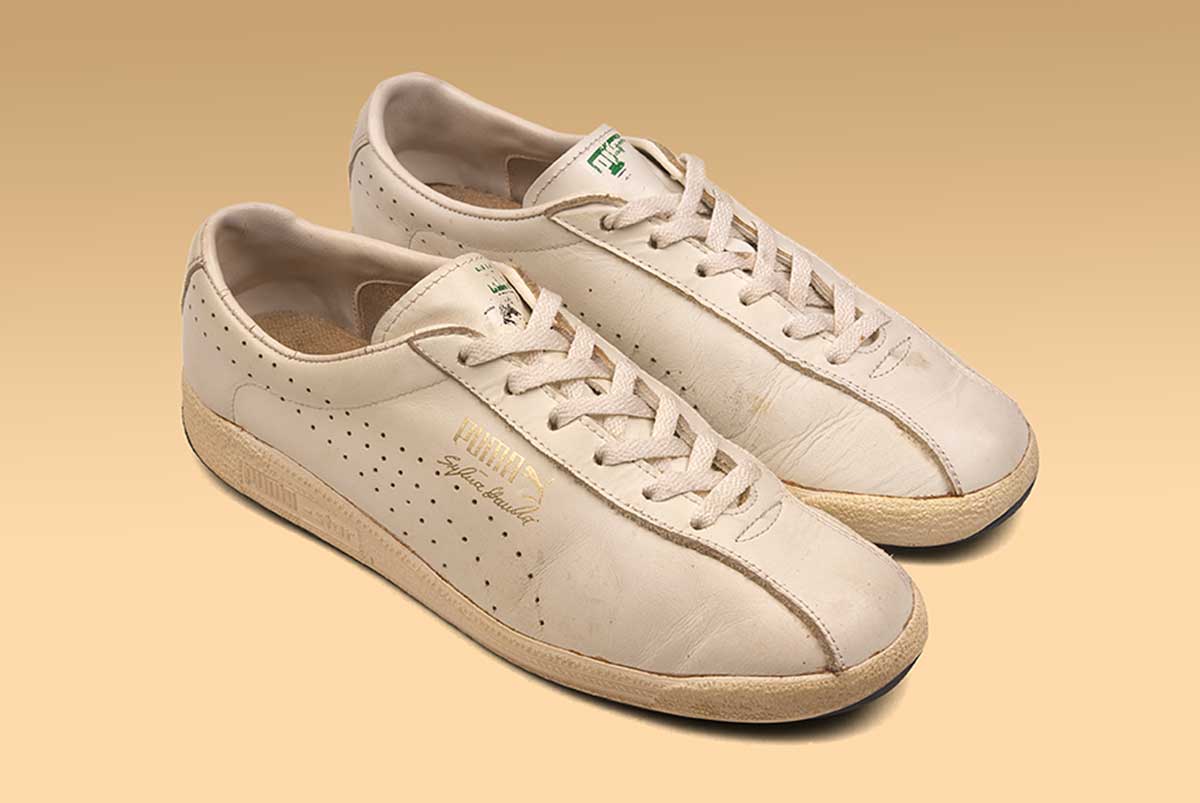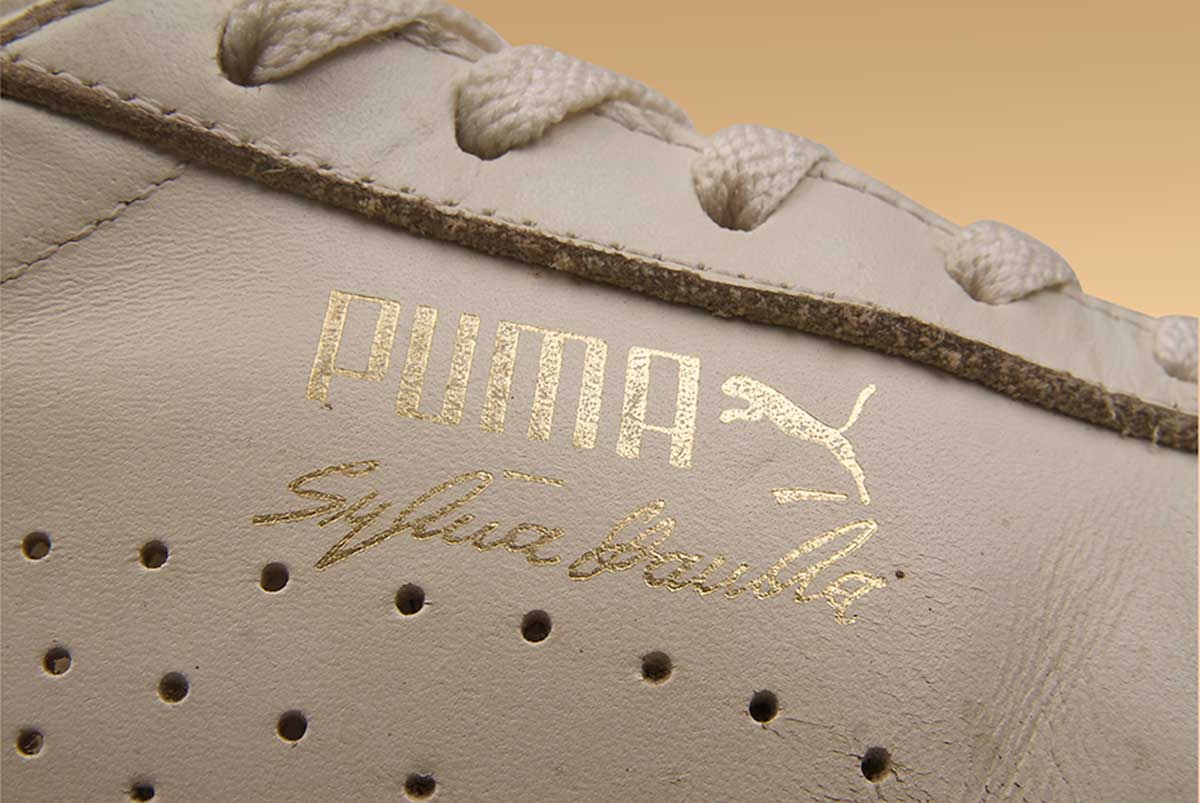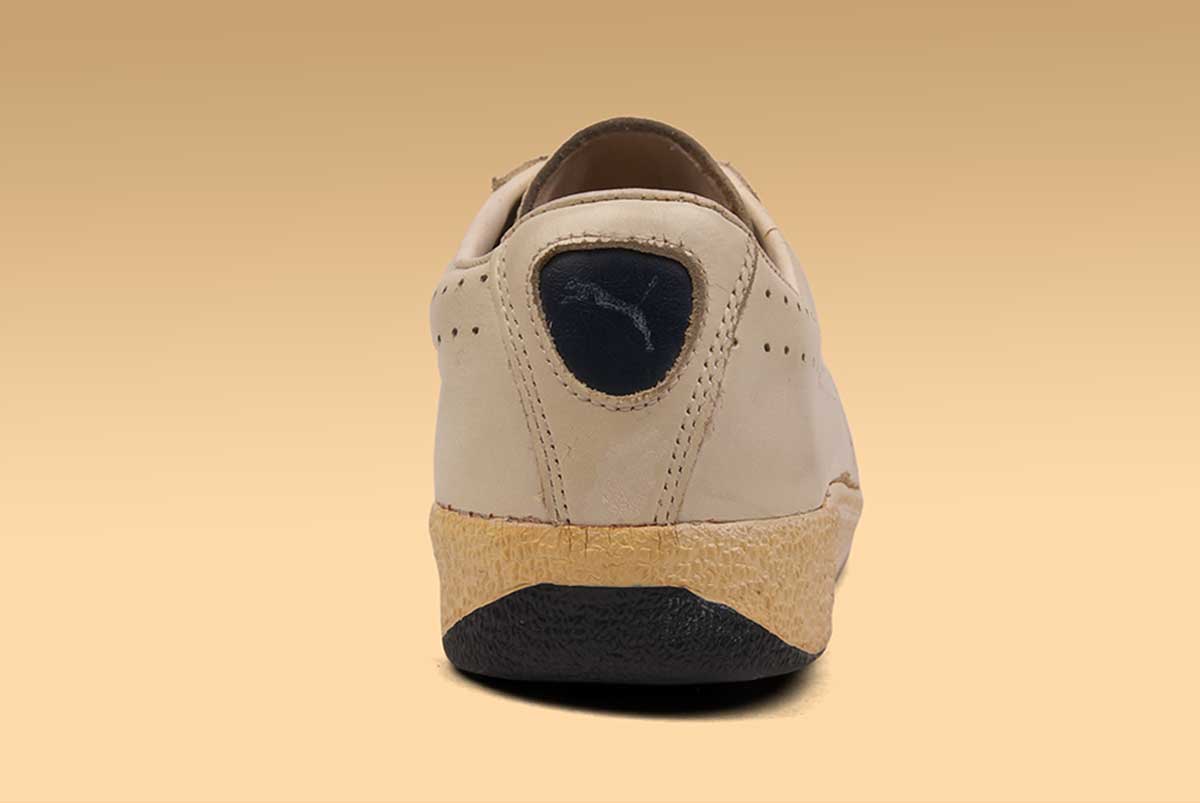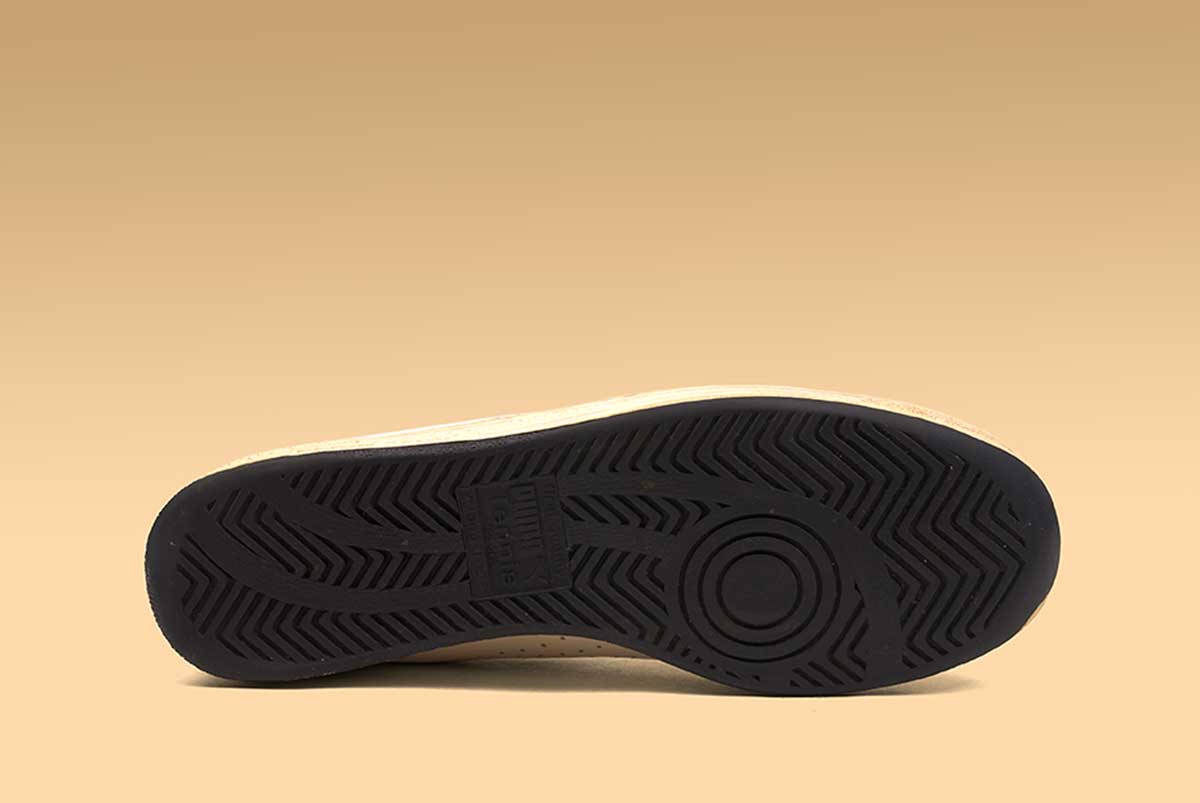 The PUMA archive is full of Tennis models with similarly looking shoes and names, many of which take their names from the sport itself. Made in Yugoslavia, the PUMA Court is one of those shoes. The All White leather shoe from the 1970's has a perforated formstripe, fully stitched tongue label and a moisture absorbent inner-sole. Unlike other models, it has an small additions of blue colour on the rear and outer of the PUMA-Star sole.
Another version also exists which has the inclusion of a suede strip running around the front of the shoe, between the sole and leather upper. As well as these two Court shoes, there has been several other carrying the Court name; including First Court, Super Court, Hard Court, Villas Court and Villas Hard Court. Earlier this year also saw PUMA re-release the Court-Star.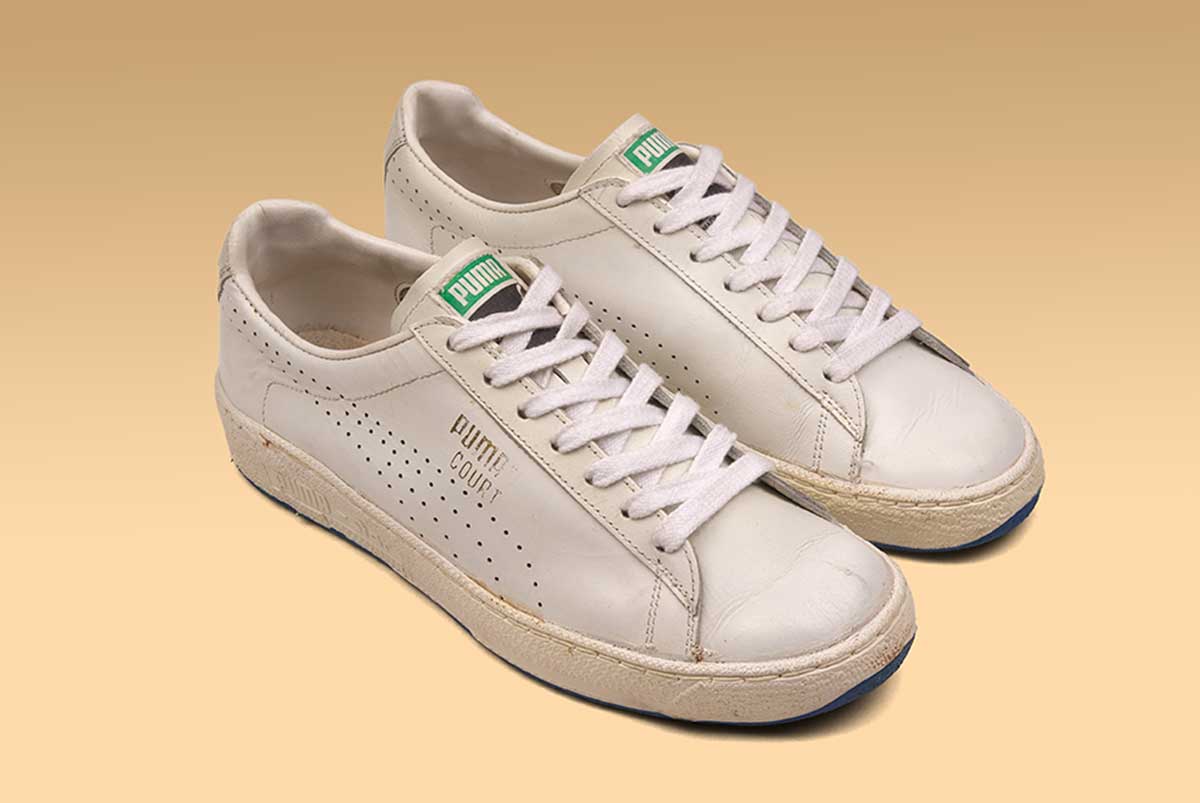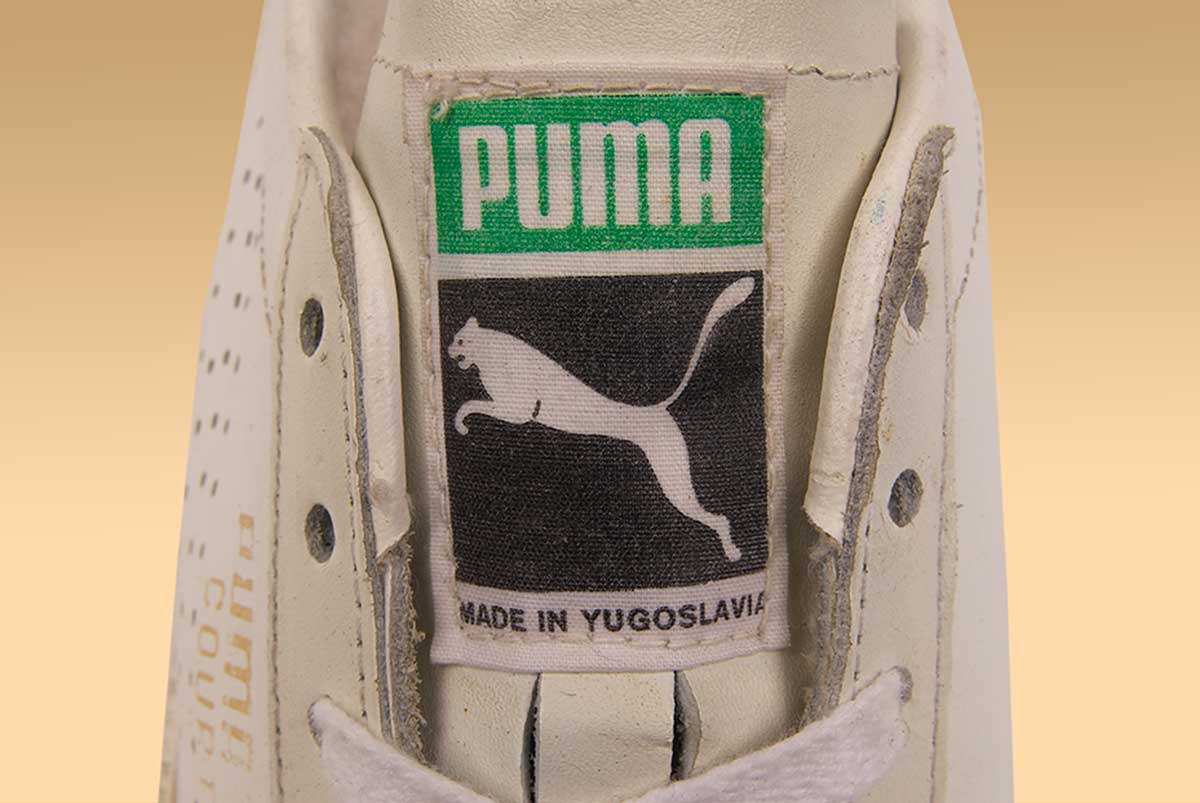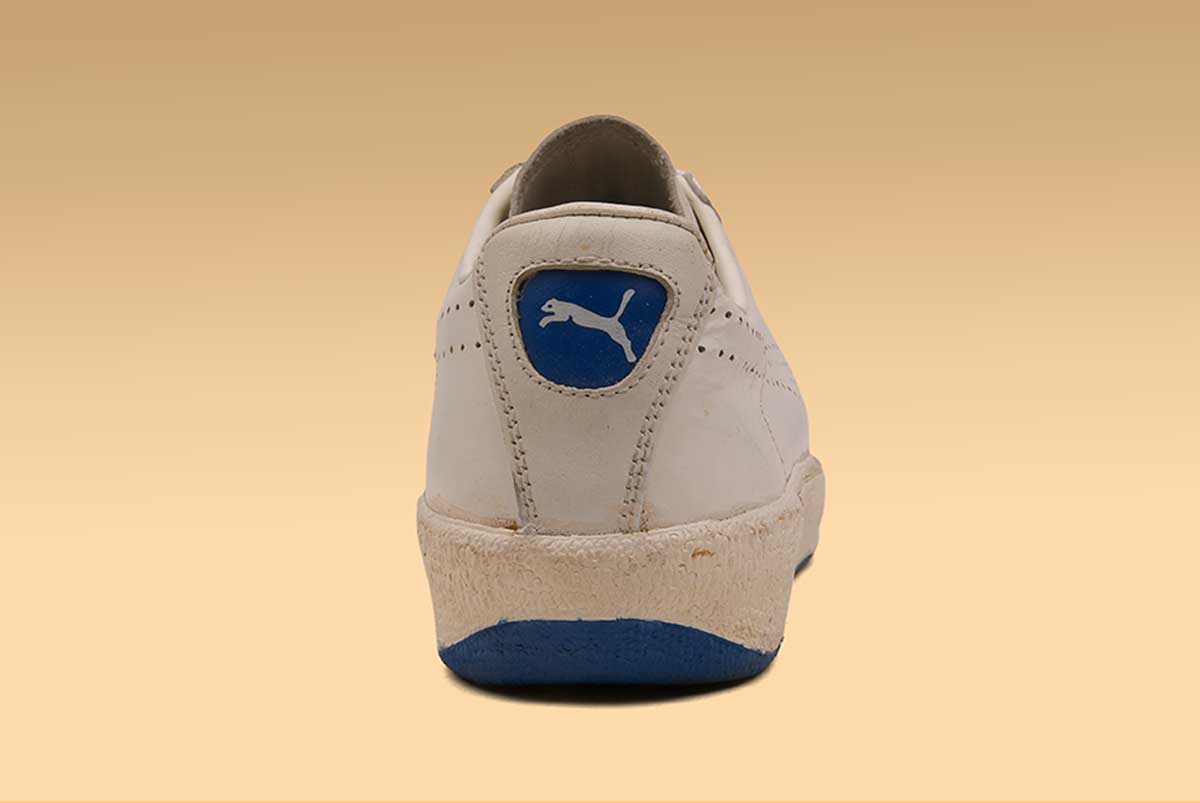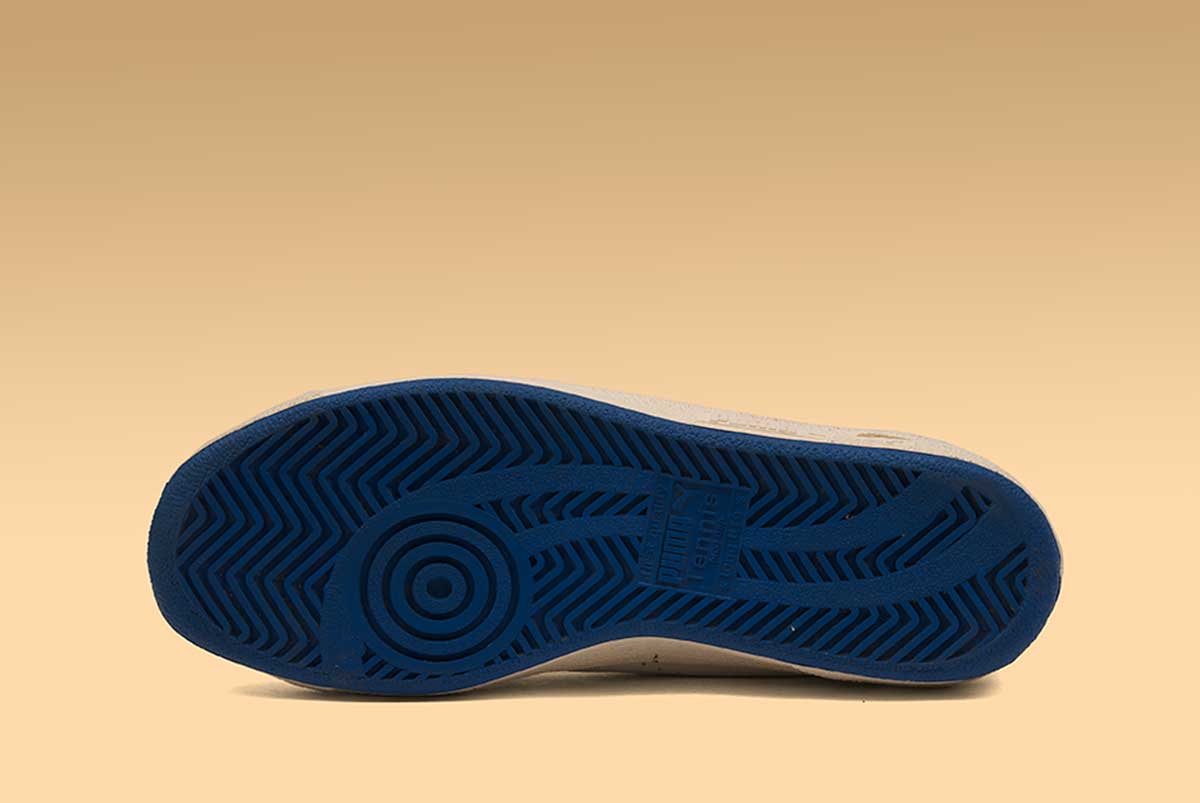 The Tennis shoe market has always been one which didn't get the limelight that Running or Basketball shoes have. However, many of the original models are still relevant 30 and 40 years later. There are also many models which came out, never to be seen again. The Super Ace is such an example and very little is known about them definitively.
There can be no confusion that they take their name from the service point won during the game. The Ace just wasn't good enough, so they were named Super Ace. They don't feature many details regarding their manufacturing details, but based on their construction they're likely to be from Yugoslavia circa the mid 1970's.
The shoe has details borrowed from other shoes, such as their inner-sole and white leather upper. There's also differences, such as their sole unit, front suede strip, lack of tongue label and their formstripe which is both stitched and perforated. Their flat sole and tred looks like it would lend to send better to hard playing surfaces. Giving their sleek appearance they'd do very well and fit in with today's market, were they ever brought back from the archives.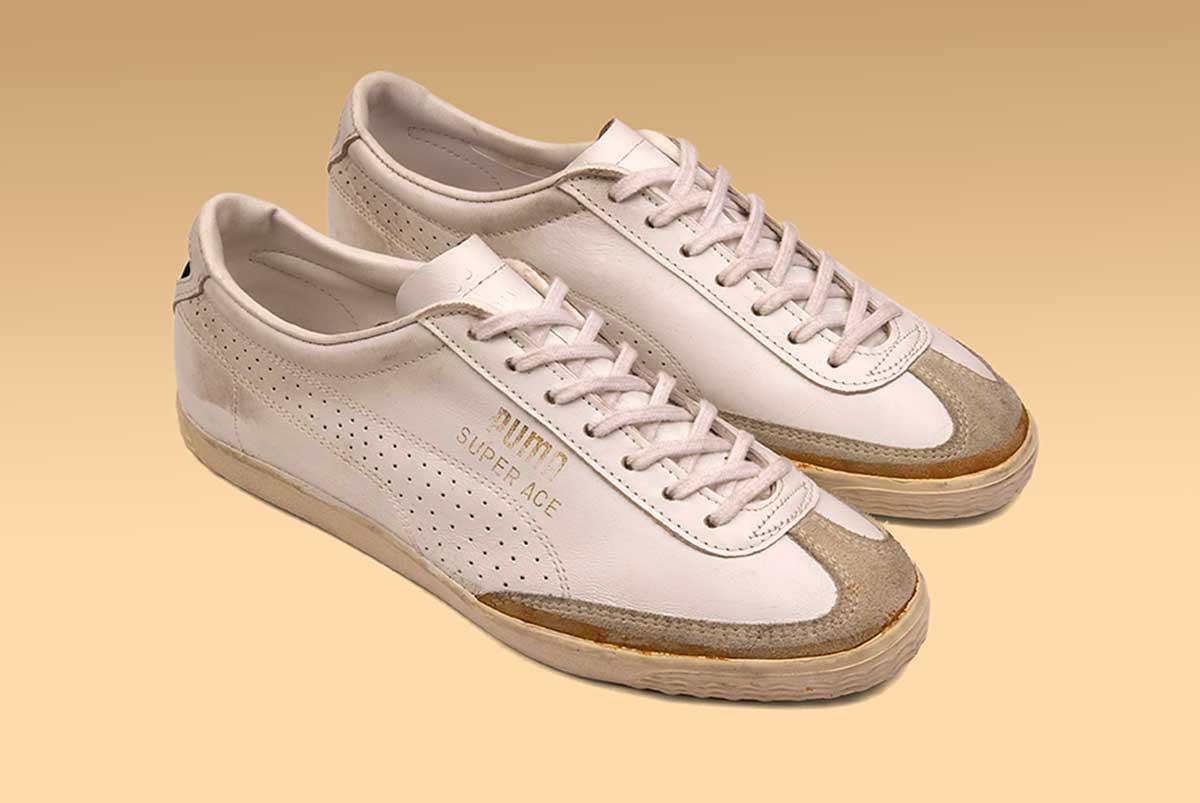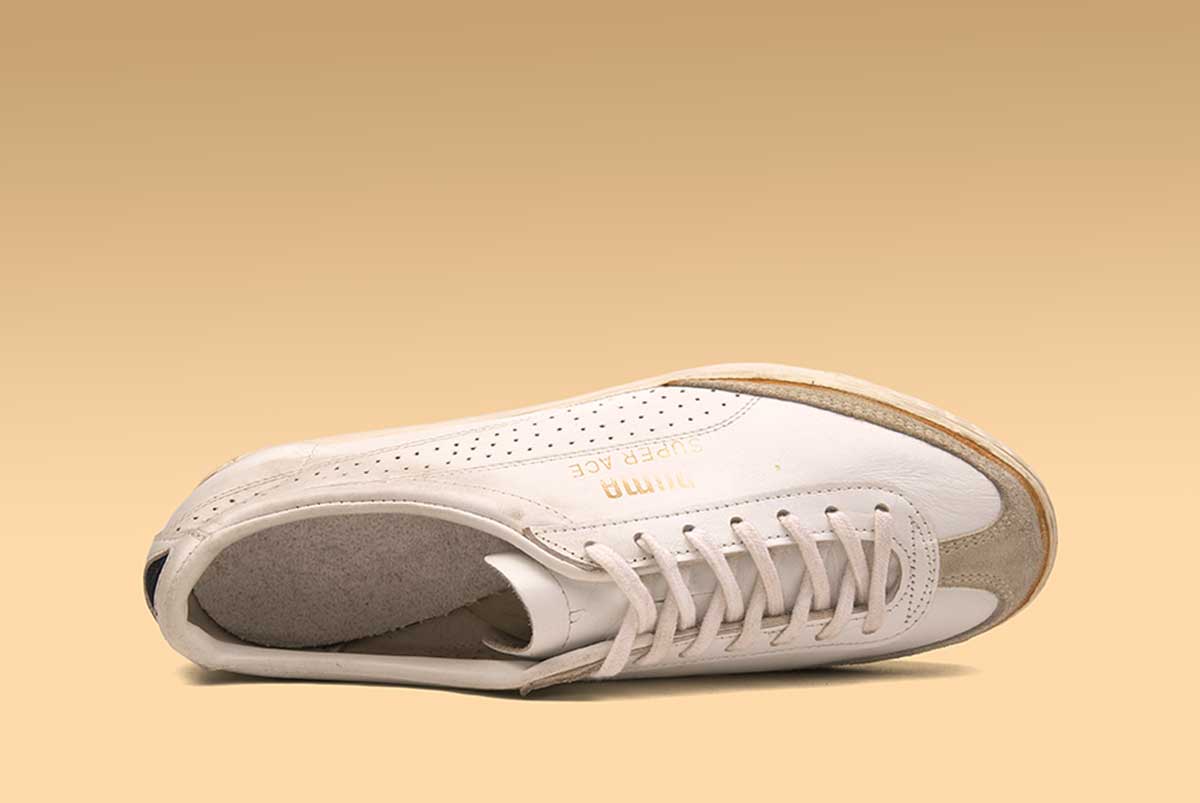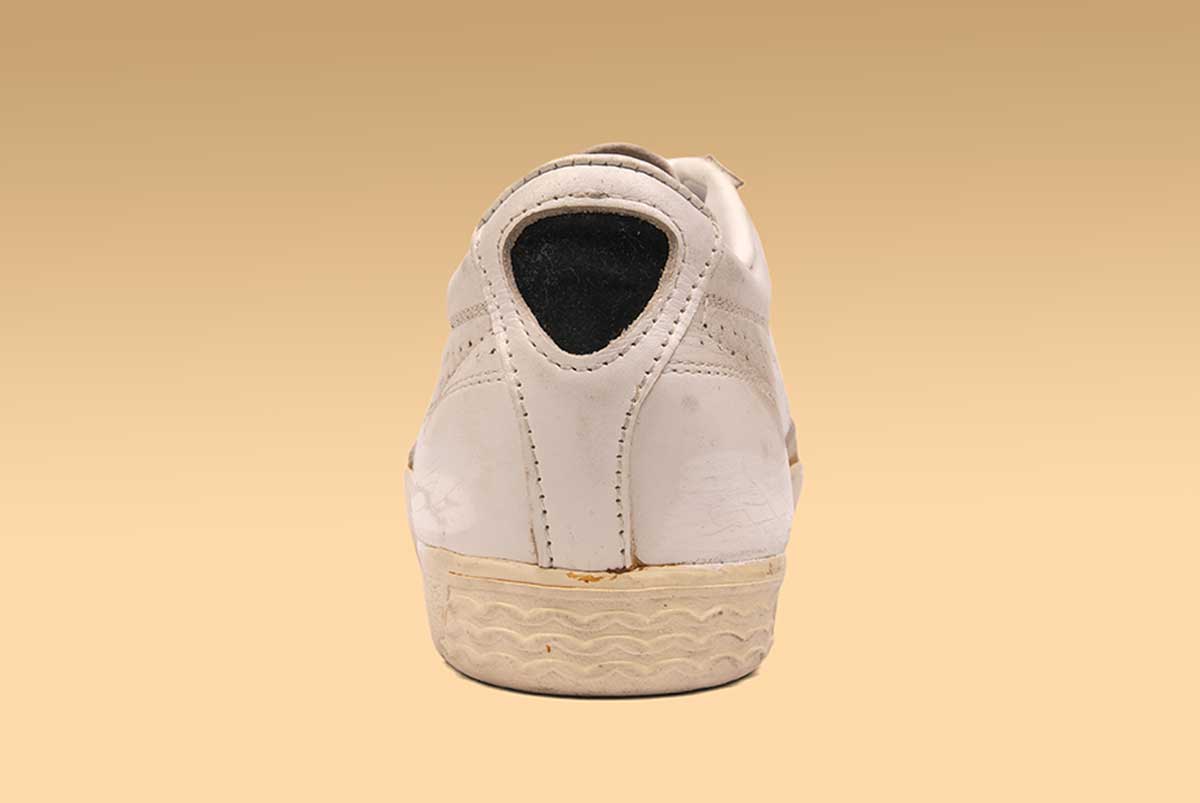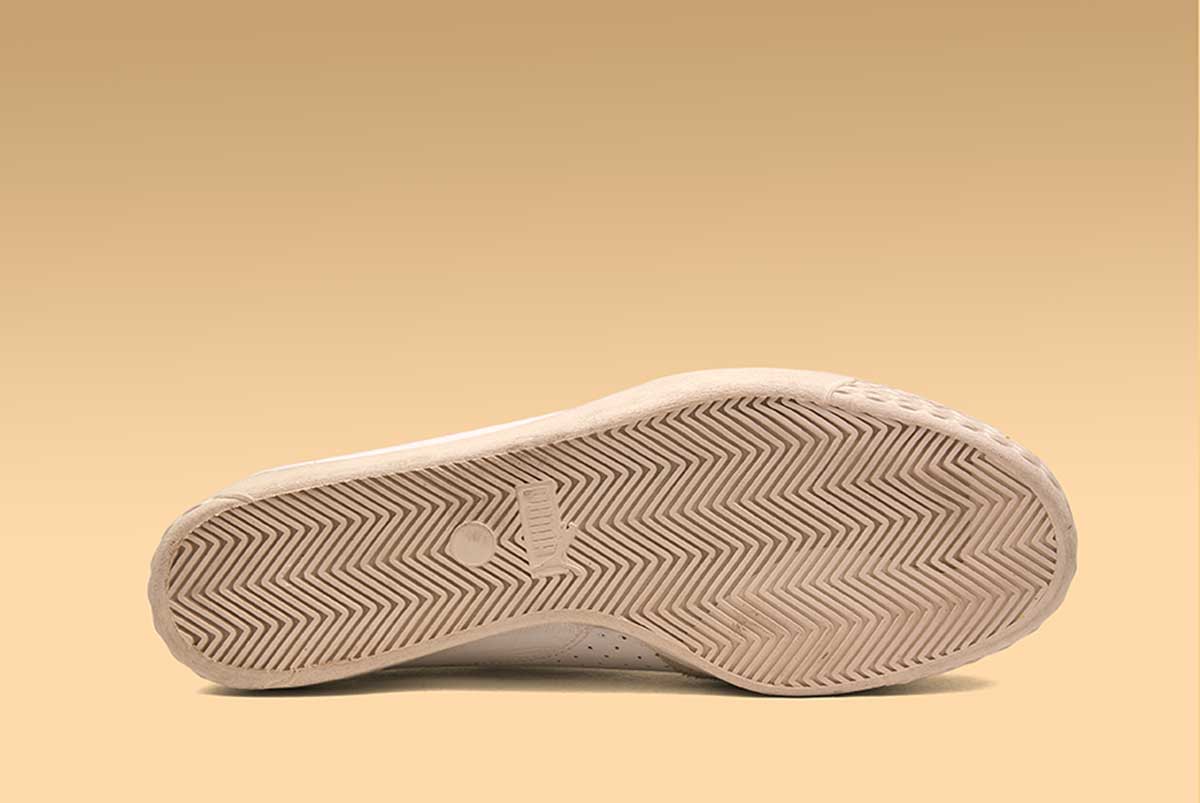 The sport of Tennis is one that moves on and evolves quickly. This goes for both the players and equipment. In to the 1980's new starts emerged and so did new footwear. One of the most notorious and successful players during this era was Guillermo Villas and throughout those winning years he was wearing his own PUMA shoes.
This year saw the re-issue of his GV Special in premium materials and detailing. He had a few signature shoes during his time, including the G Vilas and Vilas Hard Court, but these were without doubt his most popular. When the shoe came out it marked a leap with production, in terms of materials and processes. A moulded EVA mid-sole provided extra support and resistance while dashing across the court.
These editions had a nubuck toe section with a gum outter-sole. Soft leather coats the upper and the premium details are completed by the gold tipped laces. Additional colourways released in conjunction with these included Black, Royal Blue and Burgundy. It's a shoe which over the years has been popular amongst several sub-cultures and groups of individuals. This was part of PUMA re-introducing several of their Tennis shoes, and it didn't or won't stop there.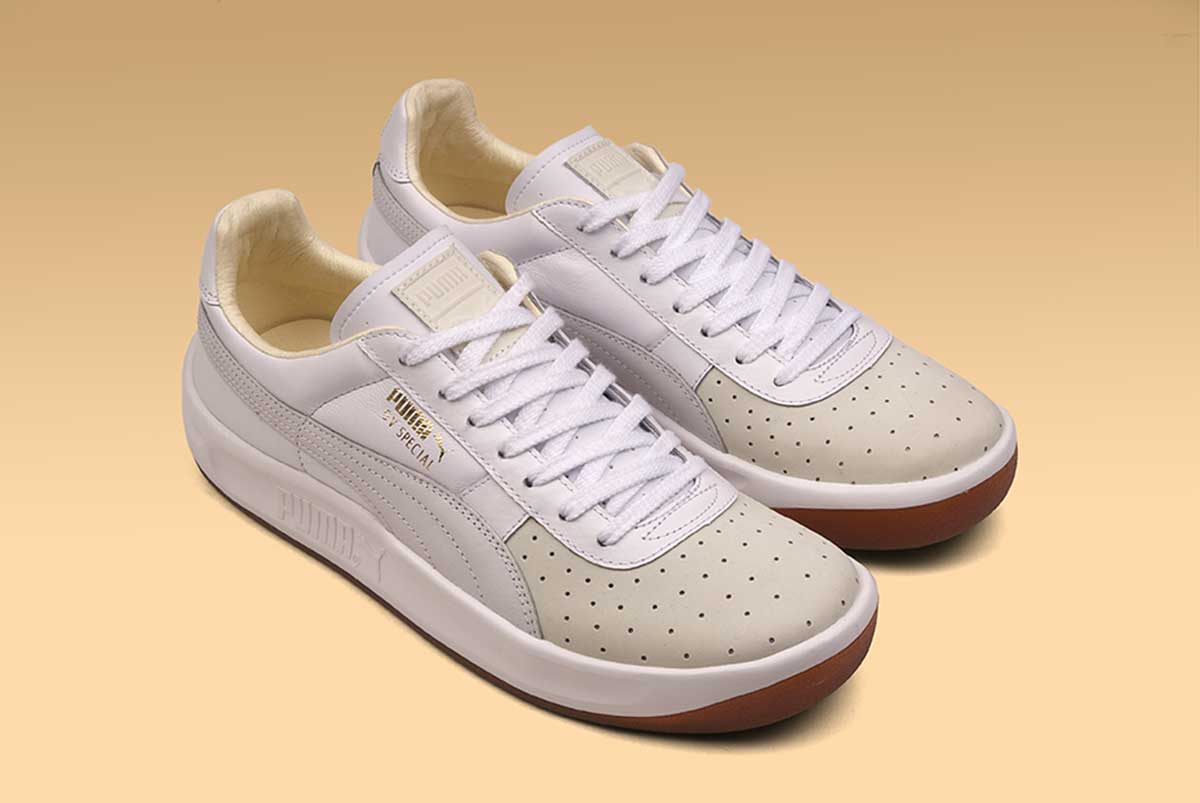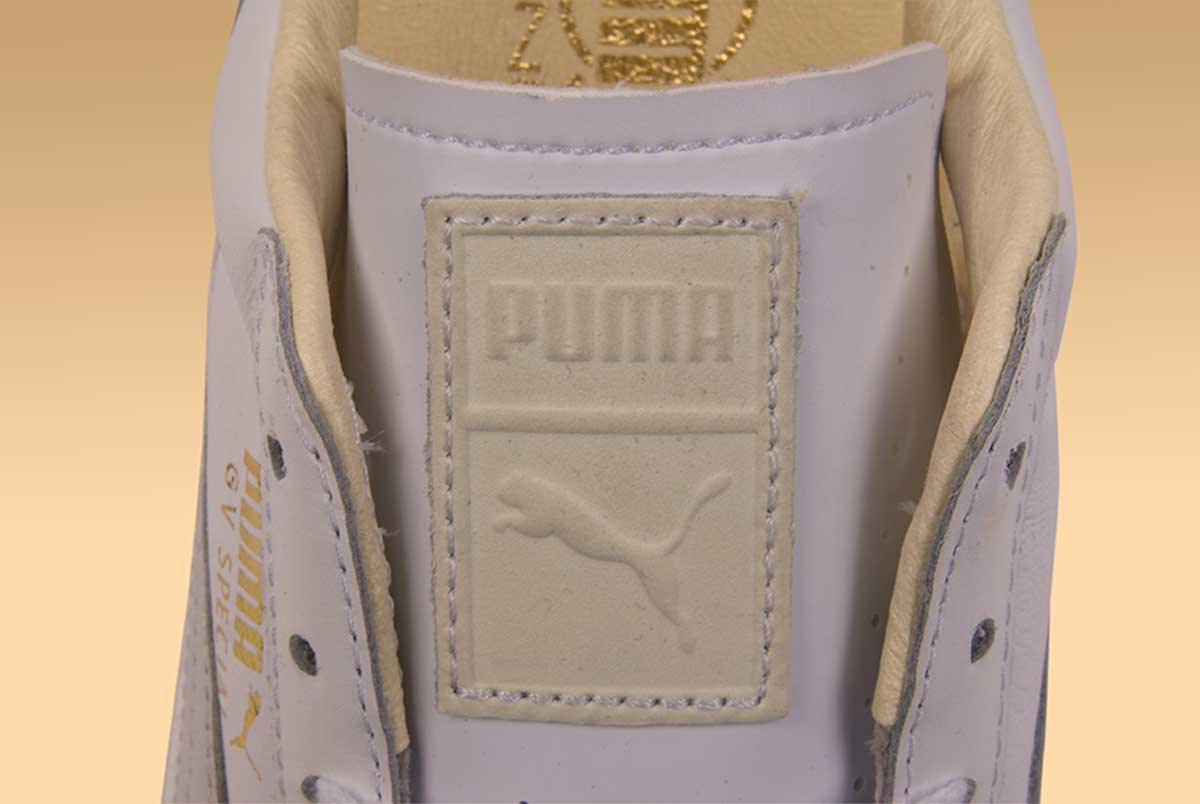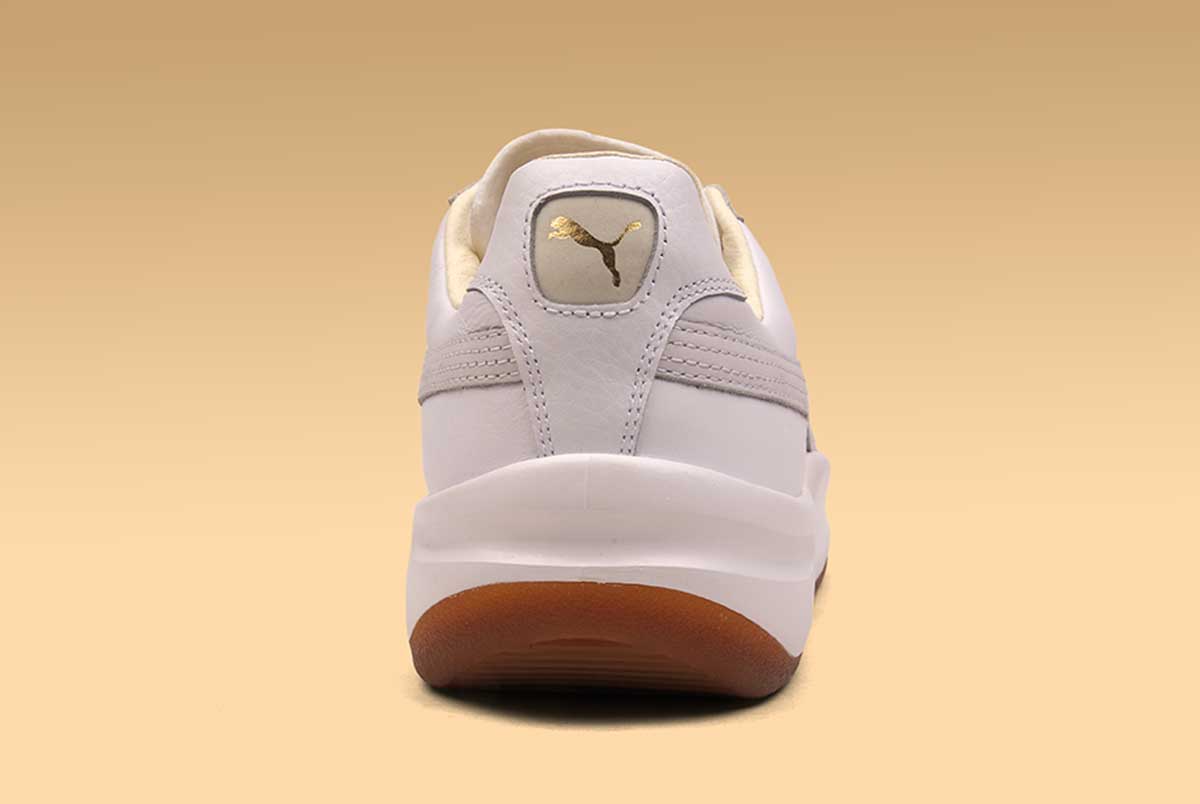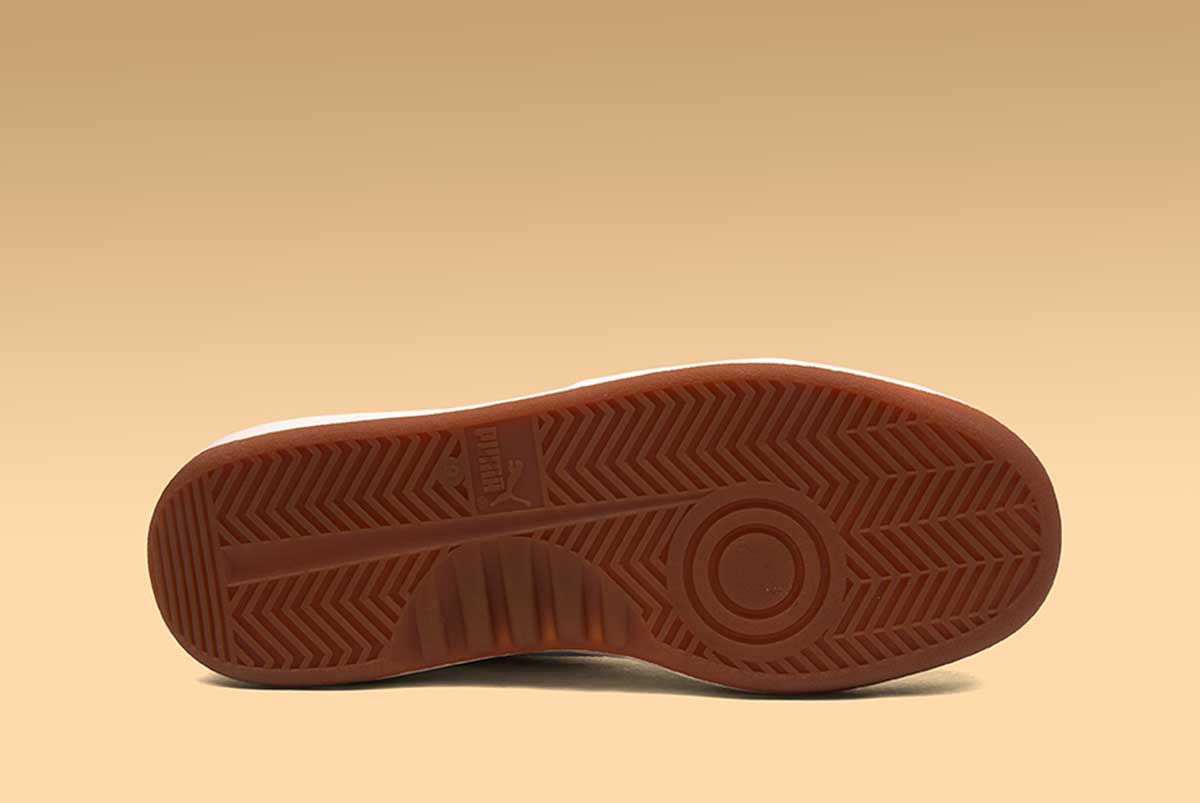 As Tennis shoes become ever popular with today's consumers, PUMA spearheaded their campaign in 2014 with the release of the Court-Star. It's a timeless silhouette which lends itself well to multiple colourways, materials and mock-up's. It made its comeback in all white leather, just like how all the original Tennis shoes were.
Decked in full grain premium leather uppers, the perforated formstripe seen on many models from the past was included. An off-white leather interior and inner-sole compliments the Tennis sole developed for the re-issue. They came with the option of flat cotton and cord laces with gold tips, thus making the crossover from performance to lifestyle shoe.
Following on from these there have been several other editions that have followed this year in an array of colours, of both leather and nubuck. There will also be more to come next year which we'll show nearer the time. The shoe may have only been back on shelves for a few months, but its already cemented a place as a classic Tennis shoe from the past that's just as relevant 20-30 years later.