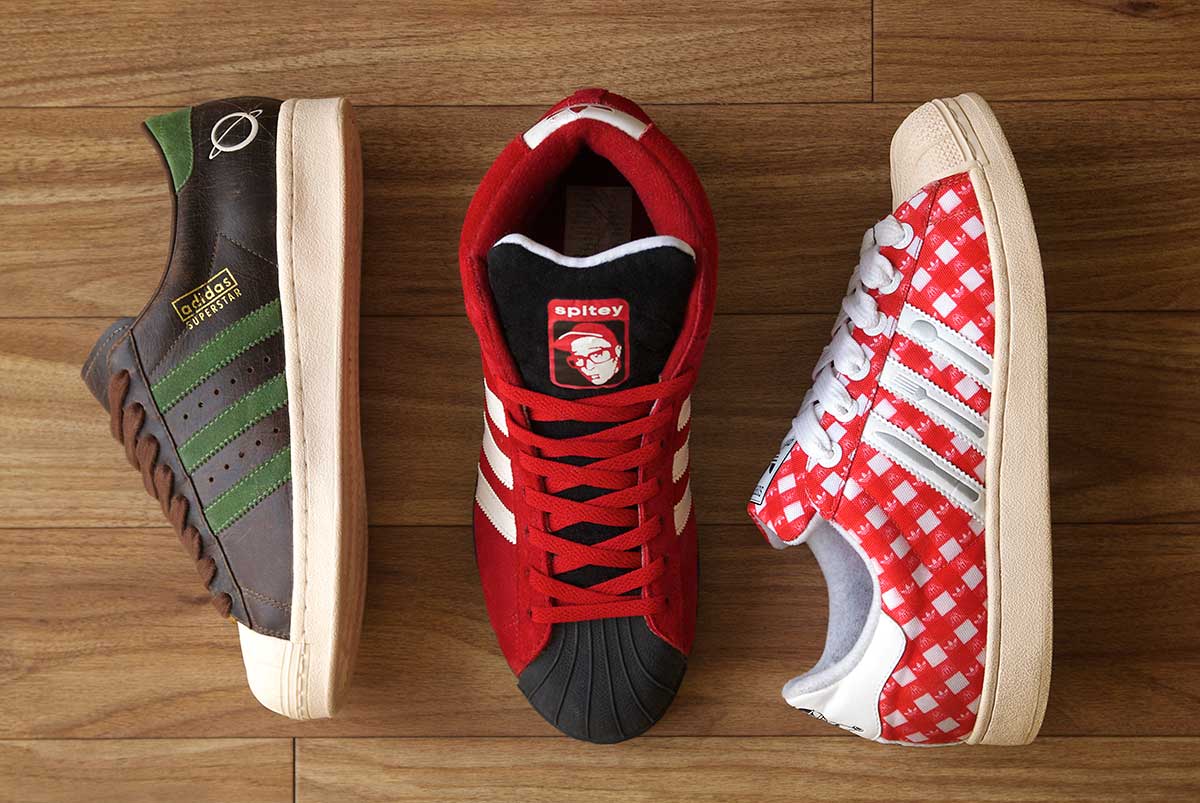 We previously showed a video of Andy Childs AKA MR SPITE and his 500+ adidas Superstar collection. With it being the 45th anniversary of the iconic Shelltoe shoe it made perfect sense that we ask him for the Top 3 pairs from his collection for MY FAV_3.
Tates 35th Anniversary
These are top of my list due to their classic simple lines, scratched leather & subtle colour tones. After not being able to queue for these lovely Consortium Superstars back in 2005, I searched the internet at least every other day looking for them and after 8 I eventually found my pair! With the help of a fellow collector in the States, I landed my Tates!
Red/Black Pro Models (Benji Blunt Customs)
The second most favourite pair are chosen due to my love for the soft red suede and the superb customisation done by Benji Blunt. This man has a great eye for detail and brilliant ideas that no one else could possibly think of. They're also are bloody comfy and one of a kind!
Upper Playground 35th Anniversary
If I was going to describe summer in a Superstar this would be it and that's why they're my final choice of My Top 3 selections. They remind me of good times & BBQ's. The idea behind the picnic table like design is just a total one off! Love it…..