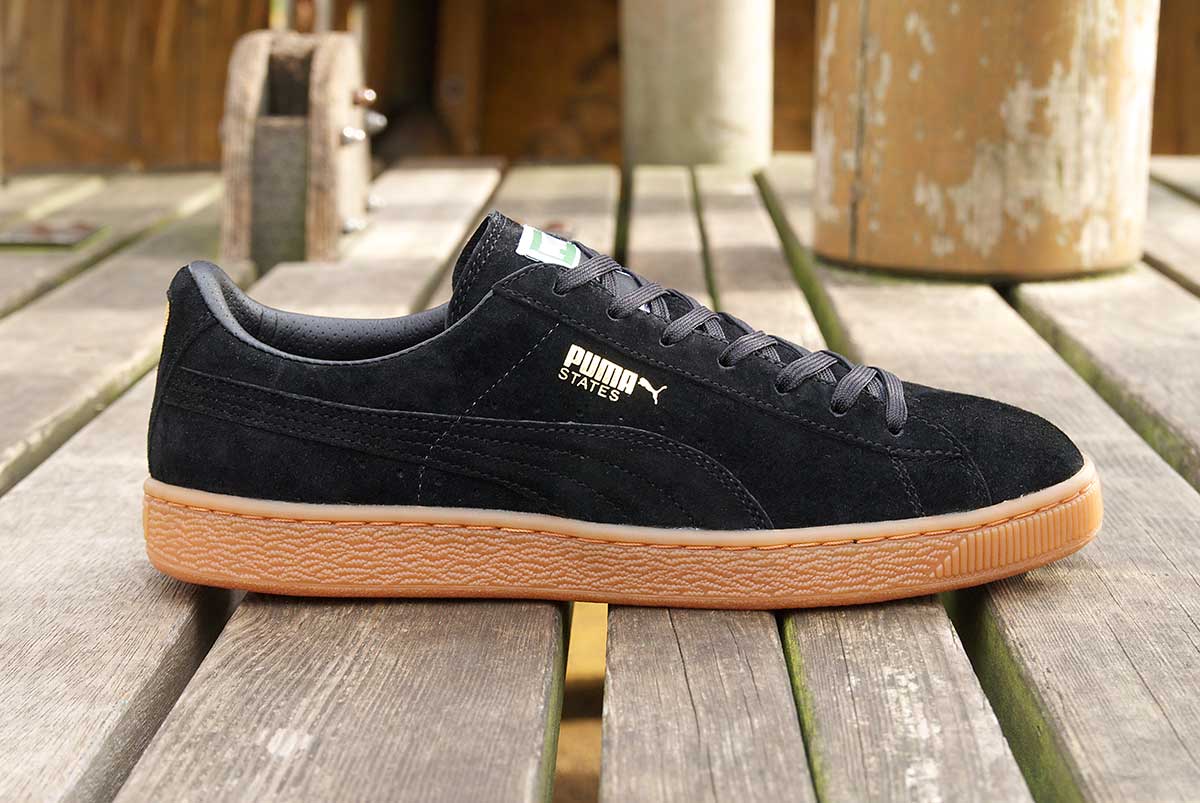 After being passed over and forgotten about for general release since the early 1990's, the iconic PUMA States made its comeback earlier this year. Since then they've been released in some of their original colourways as well as the Summer Cool pack in two fresh colourways. With the turning of the seasons and onset of colder and darker days upon they're back with the appropriately named Winter Gum pack.
The pack consists of three shoes in Autumnal hues of Black, Olive and Scarlet. As the pack name suggests, all three sit on a gum sole. The shoes each have a one coloured tonal upper, which is matched by the laces and interior. Even the inner-sole is colour co-ordinating! The rear heel window features a touch of almond coloured suede, which contrasts nicely with the gum sole and fat laces they also come with.
Since coming back the PUMA States have gained a respectable following and re-affirmed their classic UK trainer position. It's very likely that there will be more States to come. I'd personally like to see something in either Burgundy or possibly Beige. Or better yet, let me design my own!
Photography: Errol
Text: Professor B