ALL GONE 2006 – THE FINEST OF STREET CULTURE
Publisher: La MJC, indesignwetrust, Colette
ALL GONE 2006 was the first published book from the series and was limited to only 500 copies!
This beautifully designed book has a hard cover and includes 178 pages of information and reviews about limited editions and collector products like sneakers, toys and other cultural items.
During the last 25 years Streetwear culture developed so much, that it has created a massive global industry.
Nowadays limited edition pieces are released worldwide, so it becomes very difficult to keep track of all collectable items available on the market. That's why the ALL GONE series are a valuable source and resource for avid enthusiasts.
The person responsible for creating ALL GONE books is Michael "La MJC" Dupouy; he is also the Publisher and Co-Founder of La MJC.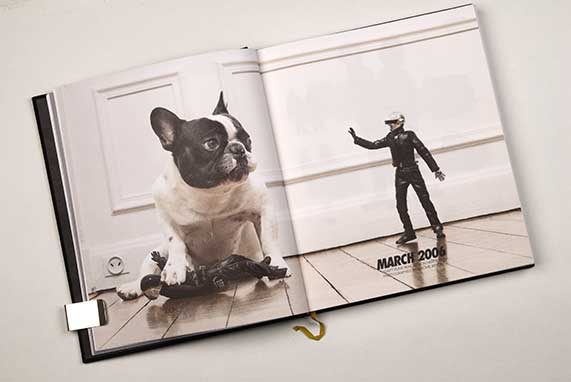 Michael originally planned for only five series of the book, but the demand was so huge that we have already had eight issues and counting already produced. The ALL GONE series has been published every year since 2006 and since Issues from 2011 they were made in two different covers.
It's a real treat for anyone interested in Streetwear culture and comes highly recommended!